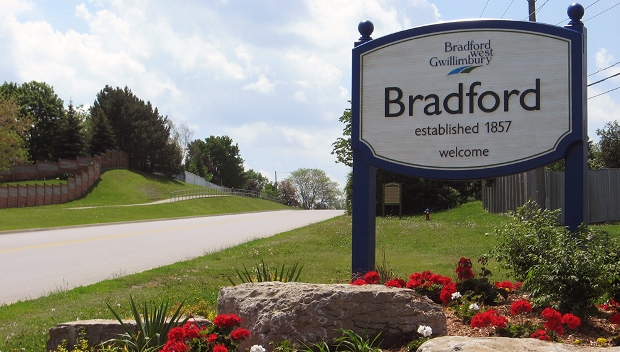 PLEASE NOTE - DUE TO COVID-19, ALL IN-PERSON PARKING TICKET APPEALS WILL BE COMPLETED BY PHONE. FOR FURTHER INFORMATION OR TO SCHEDULE AN APPOINTMENT, PLEASE CONTACT 905-775-5366 X 1100.
Welcome to the Town of Bradford West Gwillimbury Parking Services webpage, where you can pay your parking ticket or request to appeal your parking ticket. Please click one of the icons to the left to proceed.
The Enforcement Division administers the Traffic By-law and all parking regulations in the Town. For questions or concerns please contact the Enforcement Hotline at 905-775-5366 ext. 1701.
Seasonal Reminders:
The overnight on-street parking ban is in effect. It is strictly prohibited to park on any street between the hours of 2:00 a.m. and 6:00 a.m. from DECEMBER 1 to APRIL 1.
The parking of a motor vehicle on or over any portion of a sidewalk, curb accessing a driveway and/or on the sodded portion of a boulevard or front lawn is prohibited. When parking your vehicle, please ensure the entire vehicle is located within the driveway.
For more information on parking regulations in BWG please visit the Parking Control webpage at:
Parking Regulations